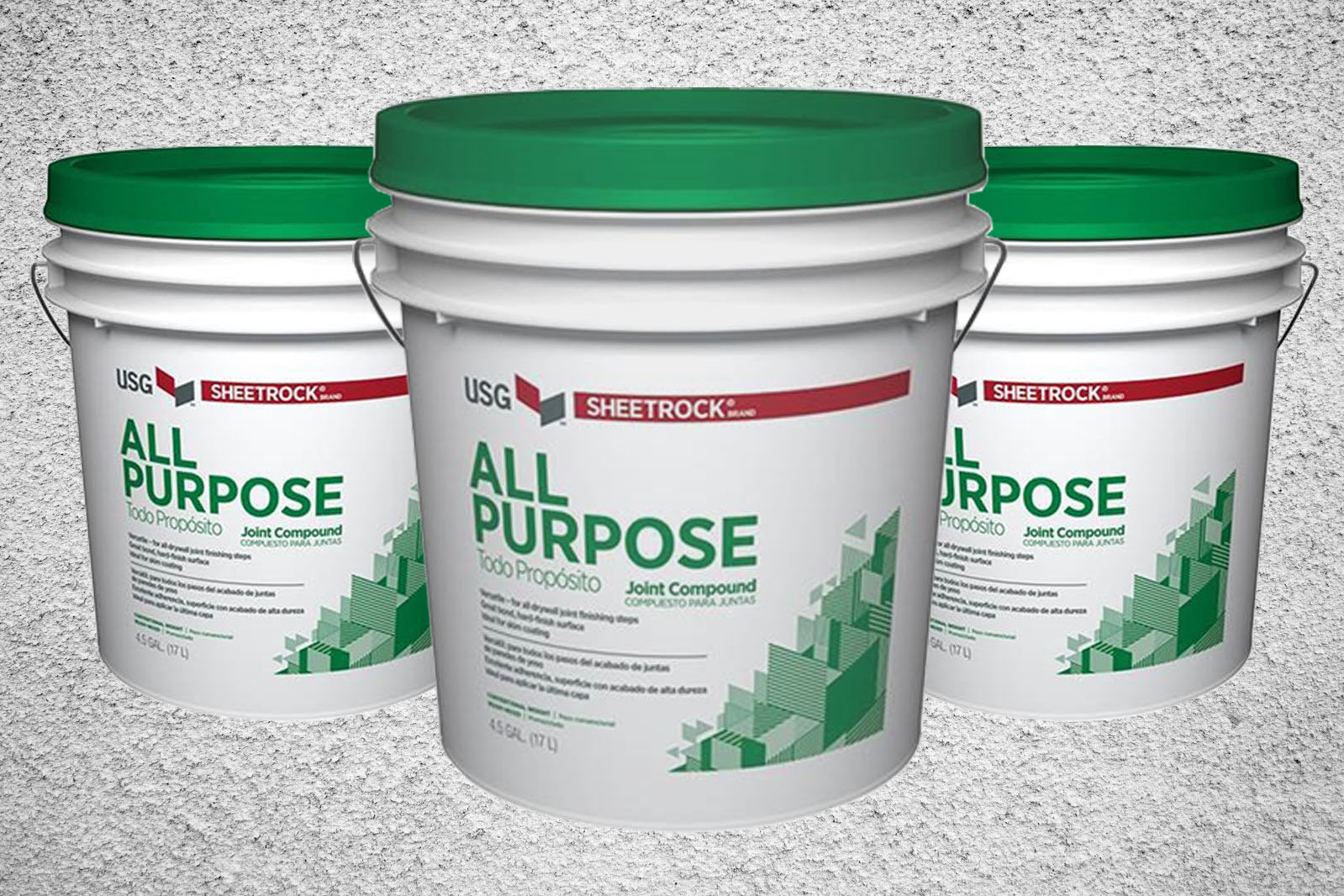 SHEETROCK All Purpose Joint Compound
Description
SHEETROCK® Brand All Purpose Ready-Mix Joint Compound contains vinyl binders and other ingredients that provide performance superior to that of ordinary ready-mixed products. Blended to a creamy, smooth consistency, USG vinyl based formulations give excellent slip and bond and easy workability. They can be used directly from the container and require only minimal mixing, thinning, and finishing. Joint finishing is fast, easy, and smooth, reducing labor costs and improving appearance and quality of the job.
Advantages
• Ready-mixed convenience and economy: Factory-mixed for high quality. Mixing and sanding time reduced substantially.
• Better slip, excellent bond:
SHEETROCK® All Purpose Ready-Mix Joint Compound features superior ease of handling, good crack-resistance, and excellent adhesion. Superior bonding properties are retained even under humid job conditions, which often weaken bonding of other components.
• Fewer droppings, less waste:
Butter consistency of SHEETROCK® All Purpose Ready-Mix Joint Compound minimizes droppings and reduces risk of staining woodwork. Costly job cleanup is virtually eliminated. In the container, compound can be kept in wet-mix stage for use months later.
• Low shrinkage for finer finish:
Factory controlled shrinkage results in finer finished work without the extra labor.
• Fewer decorating problems:
Test show that SHEETROCK® All Purpose Ready-Mix Joint Compound is especially resistant to cracking along tape edge, smoothness of finished joints and lack of any chemical reaction with quality paints or wallpaper simplify decoration.
Decorating: For priming and decorating with paint, texture, or wall covering, follow manufacturer's directions for materials used.
Material: Vinyl-type formulation.
Types: Hand or mechanical applications.
Temperature: Min. 13°C (within the building for joint finishing)
Color : White
Packaging: 28kg plastic pails.
Manufacturer: USG International Inc., USA